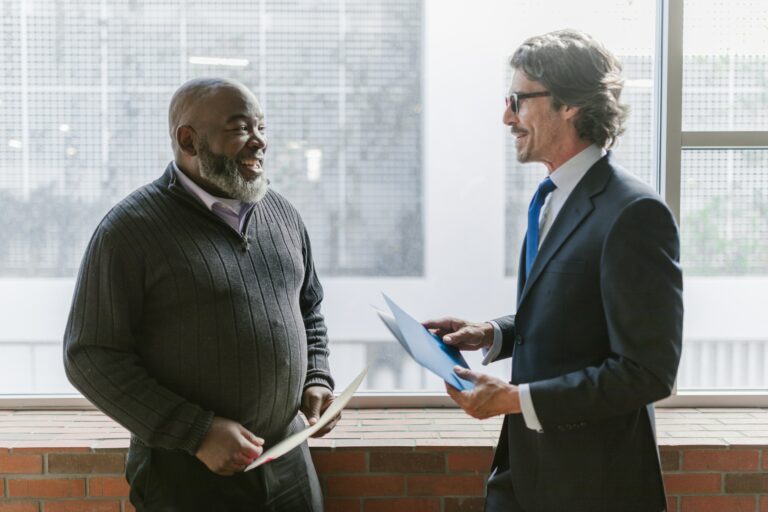 To know when is the right time to apply for jobs is a work of art. Applying randomly in accordance to your comfort, or whenever you feel like won't get you the job. That's why it's important to understand the significance of recruitment season. Recruitment season as other things follows a pattern.
The pattern might differ depending on the place you are at, but overall recruitment season has specific months when it is at its peak. This is also known as Recruitment Cycle.
WHAT IS THE RECRUITMENT CYCLE?
Full-cycle recruiting, which may be defined as end-to-end recruiting, is a term used to describe a recruitment process with different recruiters involved in every step of the cycle. A full cycle recruitment process involves six main stages: preparing, sourcing, screening, selecting, hiring, and onboarding.
Depending on the size of the organization, the person who's in charge of the full life cycle recruiting may differ. In a start-up or smaller organization, this will often be the HR generalist who's acting as a full-cycle recruiter at the same time. 
In larger organizations, there often is an HR department where each member of the people team is specialized for a specific stage of the recruiting process. But there will always be one person who oversees the whole process. 
Companies can, of course, also decide to outsource their entire recruitment process.
THE FOUR SEASONS OF RECRUITMENT
1) SUMMER– With the starting of the summer season, the recruitment process slows down since the people go under relaxing mode. The offices too shut sometimes, if not closed gives flexible time to the employees, hence the recruitment season summer isn't the best time to apply for jobs. But it doesn't mean that you will be overlooked even if you apply, knowing that few people apply during summers, one can take the advantage of the situation and might even get the job because of less competition. So always keep your resume ready no matter what.
2) WINTER– Winters can be considered as 1 of the busiest seasons of recruitments. Staffers are generally taking less time off this time of year since they're just coming out of the holiday season, which helps speed up the hiring process in quarter one, as well. For people who are willing to apply for executive-level jobs the best time for them is the 1st half of the year, while the other jobs can be filled in at almost any time of the year. You need to perform exceptionally well since the competition is high and almost all the companies are looking for employees.
3) FALL– Once the fall comes and staff return to full force, recruitment/hiring picks up again to fill any vacant roles before the holidays roll around the world. Before the holidays start all the companies would want to fill up their vacant positions so that their work can be done even more efficiently with the full workforce.
4) SPRING– This is when recruiters tend to snatch up soon-to-be college graduates. Companies will start recruiting in the spring to have everyone in place as soon as possible. Knowing the young aspirants might out-perform for the company, the recruiters visit different colleges to pick up worthy students. The term often used for such placements is "ON-CAMPUS PLACEMENTS". The college invites different companies to get their top-tier students to get hired immediately.
Knowing how the 4 seasons work, one must decide on when to apply, so that he benefits the most from the process.
THINGS TO KEEP IN MIND WHILE APPLYING DURING THE FOUR SEASONS
When you are applying for a job there during the peak or season there are several things you need to keep in mind.
YOUR ACCOMPLISHMENTS DEFINE YOU
Trust yourself and your accomplishments and keep in mind that they suffice and make you fit for the interview. With this attitude who wins 50% of the game. It's not only important to be good in academics, but also extracurricular activities. Gather as many certificates as possible be it a small race or a big fest. Show the interviewee how accomplished you are.
Your resume plays a vital role in whether you will be shortlisted or not, building a strong resume is a must, if you are just another sheep in the flock then it will get invalidated. Your resume must outshine others' so that your chances of being short-listed/hired increases two folds. Wondering what a perfect resume is? Please visit our site and in the blogposts area, we have told WHAT'S A PERFECT RESUME?
BE PATIENT POST-INTERVIEW
Once the interview is done, be patient, interviews take a lot of time and the list of the applicant is endless. You might even have to go through five more steps even if you are shortlisted. You might not hear from the company for weeks, don't get impatient. Because of the time-consuming process companies have now moved to the TRIAL PERIOD PHASE, which includes full monitoring to check if you are the right fit for the job or not. If you turn out to be an asset you might even get hired as a full-time employee.
The salaries are lower in general and more positions are being reduced to freelance or part-time. The work you are excellent at might not be seen as a big thing in the market, but this is how learn and to grow. Start from the small and grow big, that's how most of the billionaires today tell. Just be open to any opportunities and be as open-minded as possible.
You may go on hundreds of interviews, send out thousands of resumes, and still be waiting for that call. Friends and family will offer advice and say things like, "The right job will come along," but it is hard to believe it sometimes. But the truth is different, even if you fail to get shortlisted, then life doesn't stop, keep grinding, keep growing, keep learning. These failures will raise the pillars to your success, every time you learn something new, something you need to improve. Don't lose your heart if you don't make it. Keep trying. Always keep in mind why you started.
So how does a person make the most out of the recruitment season?
HAVE A FORESIGHTED VISION
Employers often start searching for employee's way ahead of the following year to hire someone in place when the funds become available for the new hire. That means looking over the fall for roles that may start early, depending on the company's budget. So, if you want to start a new job, don't wait until winters start looking at job ads during the fall and grab every opportunity you can
DON'T BE AFRAID TO CONNECT
Socializing when the recruitment process is slow can give out wonderful results. During the summer months i.e., the holiday season, you will have more free time to connect and socialize with different people/recruiters. This is also a great time to schedule informational interviews.
THE POWER OF SOCIAL MEDIA
Different companies have different social media pages, make sure to go through companies' social media pages to try to get an idea of their hiring practices and methods. The way you display your professionalism even in the smallest of tasks reflects the level of responsibility you can bear. If there's a particular company you're interested in, stay up to date on news announcements that
might indicate new product lines, etc. Knowing about the companies' whereabouts can surely help you outshine among the other applicants.
If a job is open and companies are looking to hire soon, there is no looking back. Some companies will get their applicants in a row and do one interview process and hire that day only.
No matter when you look for work, the best approach is to be as foresighted as you can calculating all the possible options and choosing the best out of them. You have to grind yourself daily socializing, networking, researching, and actively looking for opportunities."
If in the end if it seems that you can't, then don't overstrain, cut yourself some slack. You are also a human being, and as the saying goes No-one is perfect. Everyone has flaws. But working on those flaws to pave a path to success is what you can always do. Try, try to be a better version of yourself at all times, there's always a scope for improvement and it's important to realize that you are living in one of your answered prayers and waiting for the next one to get answered. Keep in mind no matter what "There will always be a place for Hard-Work".